If life were predictable it would cease to be life, and be without flavor.
How a well-known square in Vienna, and the monument to the Jewish Holocaust that exists there, can be connected to a mountainous area in Greece and the very strange discovery made during a group hike? How can a beautiful woman living in an apartment on a main street in Vienna and the Hallucination that she causes, play a decisive role in this connection?
A son who has been living abroad for years, he decides to set up an unexpected "plot" in order to restore his mother's honor, stigmatized by a betrayal that is revealed to him after many years.
They didn't pay much attention to that. Everyone was in a good mood, twenty-one people, awaiting the hike with merriment. Kosmas, nicknamed "the Elder", who by nature was enthusiastic, seemed to be pulled by wild horses. He was already live streaming on Facebook and completely absorbed to this task. "I need to watch out for him, that one is a smart aleck," Michalis thought.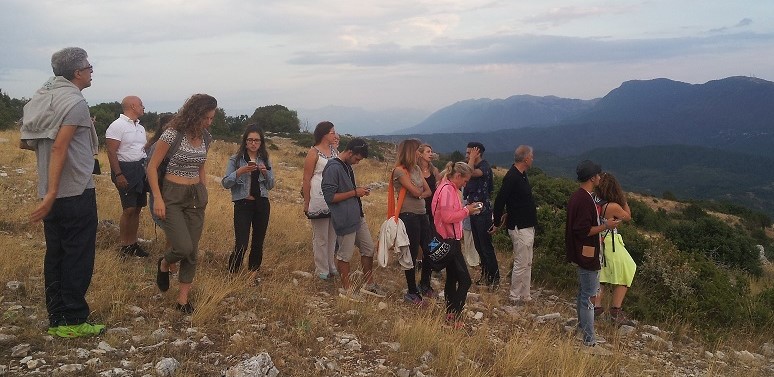 Behind the window, instead of the pretty red head, there was his mother, in a sceptical posture as he remembered her young. Her eyes were old and tearful, the way he had seen them a year ago for the last time. He was flustered. He took a step back and almost fell. He shaded his eyes. "This is not possible, what is going on?" he asked himself. He felt a strong pull to cross the street and talk to her. "I must be tired," he tried to rationalize, to pull himself back together and continue his walk.
In the right-hand corner of the granite there was a yellow star and in the left one a red triangle, symbols for the Jews and political prisoners respectively.
[...]
The whole setting made him feel an enigmatic enlightenment in his heart. It seemed strange that he had passed by several times, but only noticed the monument now. He started thinking. There, in front of the candles' wavering light, he inspired his plan. As for the details, he figured those out later.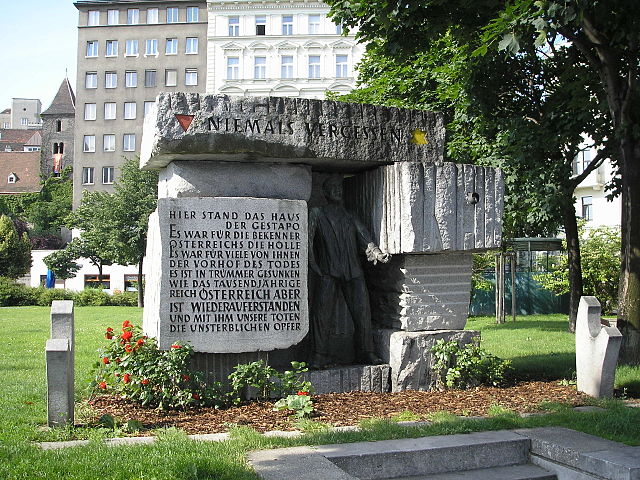 "Imagine how relieved the people of Ioannena will be and especially her relatives. She had sisters in Athens as far as I know, who had cut relations and renounced her as traitor of the homeland".